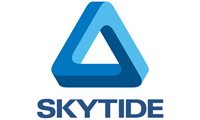 Now Playing:
Video: Raising the Bar: Benefits of Advanced Analytics and Reporting for Streaming Media, Skytide
Event: Streaming Media East 2008 Conference & Exhibition
MODERATOR: Eric Schumacher-Rasmussen, Editor, Streaming Media; PANELISTS: David Frigeri, VP and General Manager, CDN Services, Internap; Eric Klinker, CTO, Bittorrent; Robert Feldman, CEO, Total Webcasting, Skytide; Joseph Rozenfeld, VP, Strategy & Solutions, Skytide - A recent Streaming Media survey revealed a critical need for advanced reporting for streaming media content. But what types of reports and technologies can help monetize streaming content? This educational panel brings together industry experts to provide a real-life look at how advanced analytics & reporting can be used to drive ROI for streaming content.