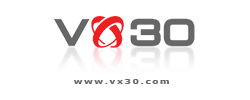 Now Playing:
Video: Universal Streaming from VX30
Event: Live webcast of Video on the Net Conference, March 19-22, 2007 San Jose, CA
VX30 streamlines video delivery processes, raises productivity with media-rich content, and reduces costs and complexity with out needing to download a media player or plug-in. In a recent independent study of five major streaming technologies by Indiana University-Purdue University Indianapolis, VX30's technology was selected as the #1 streaming video technology.

NY:MIEG Monthly Breakfast Series
The New York Media Information Exchange Group is featured in an archived webcast of regular breakfast events held in New York City. More...
---
Crash Course with Limor Schafman
Crash Course with Limor Schafman is a an original webcast series on TV Mainstream featuring industry leaders discussing how companies are using converging technology and new business models to grow their companies in touch economic times. More...
---
Broadband Breakfast Club
The Broadband Breakfast Club is an archived webcast focusing on broadband policy and legal issues important to the digital media and telecom industries. More...
---